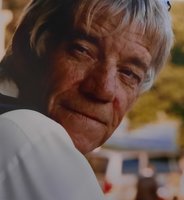 Dane Morrison
April 14, 1948 – April 19, 2021
A diamond in the rough, Dane lived life on his terms unconventionally with a kind heart helping others. A talented drummer during the punk heydays of the 70's & early 80's, Dane preformed with bands including The Ugly, The Wadds and a long stint with Dick Duck and the Dorks. His creativity shone through his art, music, detailing cars and running a film studio at 15 Fraser.
Dane will be fondly remembered by his sisters Cindy, Andrea, Jill, his family and chosen family, friends, the community at 7 Fraser and many more. Life will be less colourful without him in it, shining.
Donations to any animal rescue or shelter would be appreciated in memory of Dane. Please share your memories and condolences through this memorial page.