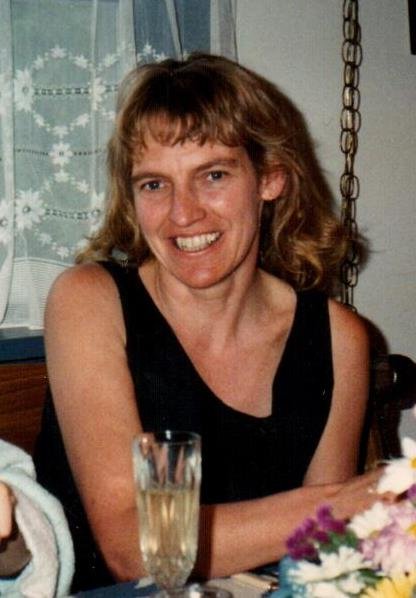 Obituary of Cherry Roberta Allen
As the sun came out in the afternoon on Friday, January 4, 2019, Cherry died peacefully, surrounded by her beloved family at Foot Flats Farm on Amherst Island, Ontario.
Cherry was born in London, England on May 24th, 1943, the eldest daughter of Dr. Albert Allen (former Principal/Dean of Arts and Science at University of Toronto) and Alexandra Hogg.
Her family immigrated to Canada when Cherry was a teenager where they lived in Lively, Port Colborne and Toronto. Cherry graduated from the University of Toronto with an Honours degree in Biology. Cherry met her first husband Graeme Bonham-Carter through the Alpine Club of Canada where they were both keen rock climbers. Graeme's academic career took them to California and New York State. Cherry embraced family life, making a home for five children; Adam, Rupert, James, Gavin and Tagget. As the ultimate earth mother, Cherry pursued her hobbies of home renovations, gardening, keeping chickens, canning preserves, weaving and knitting, baking bread and sewing. In every community Cherry lived in, she made lifelong friends and was a mentor to many.
In 1973, the family moved to Halsdown Farm in West Somerset, England, where they started a new career as dairy farmers, which Cherry quickly came to love. In 1978, the family decided to move back to Canada and continued to dairy farm at Willow Farm, Huyck's Point Road, Wellington, in Prince Edward County. When Graeme went to work in Ottawa through the week, Cherry ran the farm, milking forty cows and raising the children.
In 1983, Cherry and Graeme split up and the farm was sold. At 40 years old, Cherry took the challenge head on and entered the competitive workforce. She and the children moved to a home in Bloomfield, Ontario. Cherry worked in fisheries research and adult education before becoming a dairy inspector for a large area of Eastern Ontario, working for the Ministry of Agriculture and Food.
In 1989, Cherry began a new chapter when she married Mark Ritchie. Together, they bought Foot Flats Farm on Amherst Island and began sheep farming. Their strong partnership helped establish one of the most successful and admired commercial sheep operations in Ontario. Cherry loved the island and the farm quickly became the family's focal point with Cherry (and Mark) at the helm. The kitchen was a burst of smells: coffee, fresh bread and wood burning fire and most of all, any number of kids, visitors from abroad, people dropping by and workers stopping for meals. Alice may have had a restaurant, but Cherry had a large kitchen table and an ever open door. The only requirements were to pitch in with the work, enjoy the food, drink, good company and lively discussions at the end of each day.
Despite her ordeal with cancer in the last few years, Cherry continued to be a huge part of the farm. She built a substantial seasonal rental business as her "retirement" project, kept up her large vegetable and flower gardens, loved learning the Feldenkrais method, took up watercolour painting with great results and ran a two year acoustic survey of the bat population on the island. Cherry remained interested and engaged in all aspects of her life, right up until the end.
Cherry gave birth to five children and has thirteen grandchildren, but many more adopted her as their mother and grandmother for her unconditional love, wise counsel, and humour. As a leader and mentor, she gave us all permission to be ourselves. To thine ownself be true was one of her guiding principles.
Cherry is survived by her husband Mark Ritchie, her children (Adam, Rupert, James, Gavin and Tagget) her siblings (Tim, James and Debbie) and her thirteen grandchildren (David, Chris, Gayla, Tasha, Aaron, Becca, Noa, Lucie, Poppy, Finbar, Grace, Disa and Harry).
Cherry's presence will always be with those who knew her.
We will be holding an open house and Celebration of Life for Cherry on May 25th, 2019 at 2pm at 1200 Front Road, Amherst Island.
Donations in Cherry's memory can be made to the Amherst Island Public School, ISLE Committee (Island School Liaison Enthusiasts). Cheques can be mailed to AIPS, 5955 Front Road, Stella, Ontario K0H 2S0. Tel: (613) 389-4582.
Online condolences at www.paynefuneralhome.com
A Memorial Tree was planted for Cherry Roberta
We are deeply sorry for your loss ~ the staff at Paul G. Payne Funeral Home
Share Your Memory of
Cherry Roberta
P.G. Payne Funeral Services, Inc.
178 Main St. Odessa, On. K0H 2H0
Phone: 613-386-7373